Questions To Ask Your Orthodontist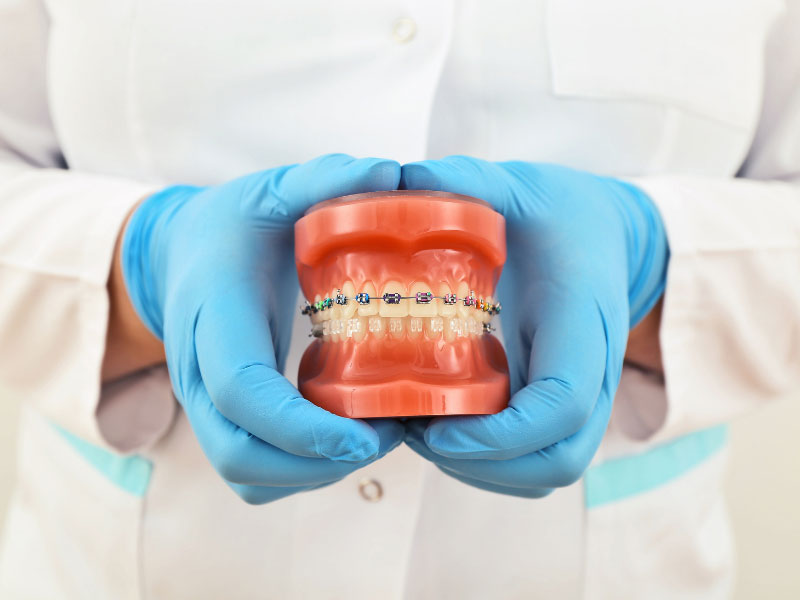 Are you conscious of your smile in photographs? Is the shape, position, or alignment of your teeth making it difficult to get through the day without feeling embarrassed? Then it is time to pay a visit to an orthodontist. With your appointment booked with your OMG Smiles orthodontist, the next step is to prepare yourself for a clinic visit.
But how do you approach your orthodontist consultation? Many of our patients tend to find it more comfortable and helpful when they get answers to the burning questions on their minds. This post lists some of the questions you should ask your orthodontist to get a better picture of your treatment and what it'll entail. We've grouped them into two categories to include questions to ask before your treatment begins and questions to ask when after the treatment starts.
Questions To Ask Your Orthodontist Before Your Treatment Begins
Going to the orthodontist blindly without understanding what questions to ask your orthodontist before and after your treatment is pointless. The more you ask, the more you know, and this also applies to your oral health and treatment. Whether you are seeking information about different treatment options, costs, or potential risks, don't be afraid to speak up and ask the following questions:
What Type of Orthodontic Treatment Do My Teeth Need?
You might assume that your teeth need treatment when, in fact, they don't even need any at all. Dental anxiety can cause issues for you and your dental care provider, and you don't want to be misdiagnosed. The first thing to understand when discussing with an orthodontist is what is wrong with your teeth. At OMG Smiles, a consultation often starts with an inspection of your teeth and an interview to better understand your issues. This will help determine what type of treatment you need and how your dental treatment will be structured. For instance, asking this question will help you know if you are fit for braces or Invisalign treatment.
What Are the Options and Types of Braces?
When it comes to fixing your dental problems with aligners, you'll find that there are numerous options to consider. You are not just confined to conventional wire braces; there are a variety of other treatments. Technology has advanced, allowing for less visible and more comfortable braces choices, including clear braces and Invisalign. Making the right choice for your dental health and yourself will be easier if you and your orthodontist discuss the different oral treatment options available before your treatment begins.
What Changes Will I Experience?
If your orthodontist suggests braces, you'll probably be interested in how this will change your teeth and what it might mean for your lifestyle, health, and well-being. Understanding what to expect is a crucial part of your initial expectation. You can get clarification on what to do or not do by asking your orthodontists the proper questions.
To cover a few basics, you will need to reduce smoking and practice better dental hygiene if you have a history of smoking or poor oral hygiene. Your orthodontist may recommend a mouthguard if you participate in sports that require physical contact. A change in your diet is also likely.
Asking the correct questions will help you relieve any anxiety about your treatment. To get a better sense of the change that will happen to your teeth, ask your orthodontist for examples of former patients who had the same problem and the effects of their treatment.
How Much Will My Treatment Cost?
This one's a no-brainer. You'll most likely want to know how much the treatment is going to cost you in order to set your budget. The cost of your orthodontic treatment and braces will vary depending on several factors.
During your consultation, your orthodontist will give you an estimate and assist you in determining whether your budget will allow for the necessary treatment and follow-up care. At OMG Smiles, we offer affordable dental treatment with different payment options for patients.
Questions To Ask Your Orthodontist After Your Treatment
Your orthodontic treatment does not just end when your braces are fitted. It is, in fact, the start of the journey. Many people take aftercare with levity and pay no attention. By getting all the right information, you can make informed decisions and also prevent complications. Asking the right questions after your treatment will help you achieve a healthy, beautiful smile that you can be proud of. Here are a few questions to ask after your first fitting:
How Long Will My Treatment Take?
If you're like most people, you'll probably be eager to get your teeth straightened and healthy as soon as possible. But it takes time to achieve perfectly straightened teeth. Each patient is unique, so the length of treatment tends to vary from one instance to another.
The length of your treatment will be determined by several factors, including your targeted goals, the current state of your teeth, and the type of treatment. Some easy therapies can be completed in 13 months or less. However, more complex cases can take longer. It is important to follow through on your treatment and follow the instructions of your orthodontist in order to achieve your desired outcome.
How Do I Clean My Braces?
The process of repairing your smile continues long after you have received your braces. Whether you get removable aligners or conventional wire braces, you'll still need to care for the dental installation. The success of your treatment is dependent on your commitment and effort. If your braces are not properly cared for, they may become damaged or trap food particles that cause dental issues in the long run. You should not be afraid to ask your orthodontist how to properly clean your braces. The way you clean your mouth will also have to change during orthodontic treatment.
How Many Times Do I Have To Come for a Check-up?
If you dread the idea of dental office visits, you might find braces a little inconvenient because you'll have to visit several times during the course of your treatment to have your progress checked. Knowing the number of times our teeth and braces need to be checked is important, especially if you have a busy schedule.
The aftercare is just as important as the fitting itself. Your oral checkups will help your orthodontist monitor your progress and look out for any complications. Knowing how often you will be needed for a checkup will help you plan ahead.
Will I Need to Wear Retainers, and for How Long?
Retainers are often recommended for patients after their braces are removed, but you have to ask your orthodontist if you will need one and how long you'll have to wear it. You can ask during your initial consultation or during your treatment so that you can be mentally prepared for the retainers. There are several types of retainers, and just like your braces, your orthodontist will help you choose the most comfortable and efficient retainers to complete your treatment.
Conclusion
Asking your orthodontist the right questions is key to understanding your orthodontic treatment and ensuring you are getting the best care possible. At OMG Smiles, we have created a friendly environment for you to ask questions. You are safe in the hands of our certified orthodontists, who will provide all the information you need to help you make sense of your treatment. Schedule an initial consultation to take advantage of the knowledge and expertise of our orthodontists in Waterbury and get answers to all the questions you may have about orthodontic treatment. Don't hesitate to contact us today!
Please login to publish a comment.
Comments (0)