Meet the Orthodontists
Interested in orthodontics treatment? Look no further for truly exceptional AND affordable orthodontic care! The OMG Smiles team is here to help you get the smile you've always wanted at a price that won't break the bank!
Meet Our Founding Orthodontist - Dr. Amy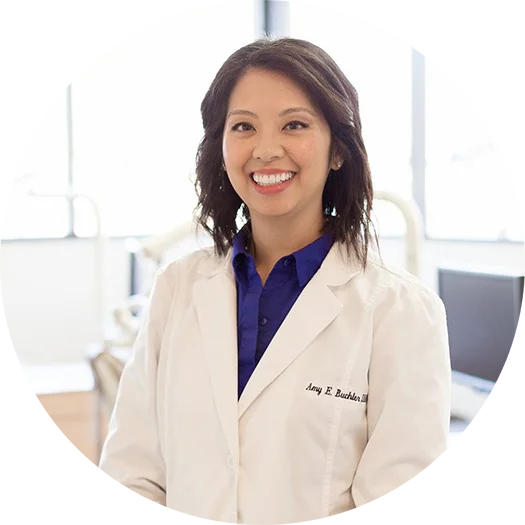 I want to make people smile! I believe that a healthy, attractive smile will not only improve your oral health but also has the ability to dramatically improve your confidence and quality of life. I'm surrounded by an amazing team and together we'll help you achieve and maintain the smile you've always wanted. I love what I do and being able to do what I love is one of my greatest blessings. I appreciate and am truly grateful for the trust my patients place in me and my team. Thank you for choosing OMG Smiles!
Educational Background
Oregon State University: BS Chemistry 2001, Summa Cum Laude
Oregon Health Sciences University School of Dentistry: Doctor of Medicine in Dentistry 2005
University of Colorado School of Dentistry: MS Orthodontics 2007, Board Certified in 2007
Family and Community
I met my husband Mike in dental school, and we have been married for almost 17 years. We have four children and one fur baby. After 12 years of private practice in California, we decided to move across the country for the amazing school systems and educational opportunities that exist in the Northeast. We are very happy to call New England our home.
Professional Affiliations
American Dental Association
American Association of Orthodontists
Northeastern Society of Orthodontists
New Hampshire Dental Association
Massachusetts Dental Association
Connecticut Dental Association
California Dental Association