Choose an Orthodontist for Your Orthodontic Treatment: Discover the OMG Smiles Difference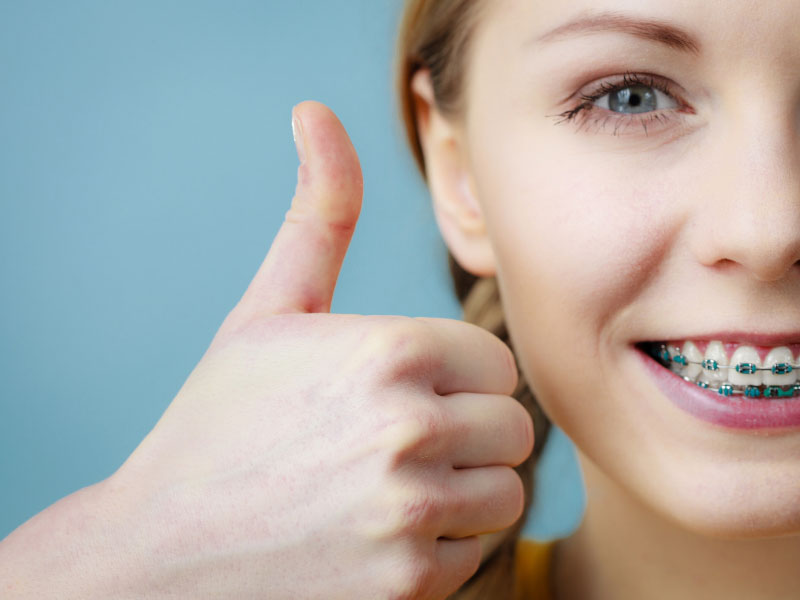 Welcome to OMG Smiles, your trusted Waterbury orthodontist dedicated to helping you achieve the smile of your dreams. At OMG Smiles, we firmly believe that a healthy, attractive smile not only enhances your oral health but also has the power to transform your confidence and overall quality of life. In this blog post, we will explain why orthodontic patients should choose an orthodontist over a general dentist for orthodontic treatment. We will explore the qualifications and expertise of orthodontists compared to general dentists and explain why OMG Smiles is the perfect choice for your orthodontic needs.
Why Choose an Orthodontist for Orthodontic Treatment?
When it comes to orthodontic treatment, it is essential to choose a specialist who has received extensive training and education specifically in orthodontics. Orthodontists are dentists who have completed an additional two to three years of specialized education in orthodontics after dental school. This specialized training equips orthodontists with the knowledge and skills necessary to diagnose, prevent, and treat dental and facial irregularities.
1. Expertise and Specialized Knowledge: Orthodontists possess detailed knowledge of tooth movement and facial development, allowing them to correct misalignments, malocclusions, and other orthodontic issues effectively. They are well-versed in the latest techniques and advancements in orthodontic treatment, ensuring that you receive the highest quality care.
2. Targeted Treatment Plans: Orthodontists tailor treatment plans to meet the unique needs and goals of their patients. By thoroughly assessing your dental health and understanding your desired outcome, an orthodontist can provide a personalized treatment approach that yields the best results.
3. Comprehensive Care: Orthodontists offer a comprehensive range of orthodontic treatments, including traditional braces, clear aligners such as Invisalign, and other innovative technologies. This versatility allows them to address various orthodontic issues and offer suitable options based on your preferences.
4. Consistent Monitoring and Adjustments: Throughout your orthodontic journey, orthodontists closely monitor your progress and make necessary adjustments to ensure optimal outcomes. Regular appointments allow them to make timely modifications to your treatment plan, leading to efficient and effective results.
5. Collaboration with General Dentists: Orthodontists work in tandem with general dentists to provide you with comprehensive dental care. While orthodontists specialize in aligning teeth and correcting bites, general dentists focus on overall oral health, including routine cleanings, fillings, and other dental procedures. Collaborating with a general dentist ensures that your teeth remain healthy and cavity-free during your orthodontic treatment.
OMG Smiles: Your Waterbury Orthodontist
At OMG Smiles, we take immense pride in being one of the leading orthodontic practices in Waterbury, CT. Our team of highly qualified and competent orthodontists is dedicated to helping patients like you achieve beautiful, confident smiles.
1. Expert Orthodontists: Our practice boasts a team of experienced orthodontists who have undergone rigorous training in the field of orthodontics and have the expertise and knowledge to provide top-notch orthodontic care.
2. A Range of Orthodontic Solutions: OMG Smiles offers a wide range of orthodontic treatments, including traditional braces and Invisalign clear aligners. Whether you prefer a more discreet option like Invisalign or traditional braces, we have the perfect solution to fit your needs.
3. Affordable and Transparent Pricing: We firmly believe that everyone deserves access to a beautiful smile, which is why we offer transparent pricing and affordable payment options. We charge 60% less than others while maintaining the highest quality of care. We also accept most insurance plans, further making orthodontic treatment accessible to all.
4. Personalized Attention: At OMG Smiles, we understand that every patient is unique. That is why we offer personalized attention and customized treatment plans to ensure your orthodontic journey is seamless and tailored to your specific requirements.
5. State-of-the-Art Facilities: Our modern and welcoming practice is equipped with the latest technology and cutting-edge equipment, enabling us to deliver precise and efficient orthodontic treatments. Our commitment to staying at the forefront of advancements in orthodontics ensures that you receive the best care available.
Are you looking for a Waterbury orthodontist near you? Don't settle for less than the best when it comes to your smile. Contact OMG Smiles today to schedule a complimentary orthodontic consultation. Experience the difference that our highly qualified orthodontists and personalized treatment plans can make in achieving the smile of your dreams. Visit our website at https://www.omgsmiles.com for more information and to book your appointment online.
Conclusion
Choosing an orthodontist over a general dentist for orthodontic treatment is essential in ensuring you receive the highest quality care and achieve the best possible results. Orthodontists are equipped with the specialized knowledge, skills, and experience necessary to address a wide range of orthodontic issues. OMG Smiles, your trusted Waterbury orthodontist, offers a team of expert orthodontists, a diverse range of treatment options, affordable pricing, and personalized attention to help you achieve the smile you've always wanted. Don't settle for less when it comes to your orthodontic care – choose OMG Smiles and experience the difference. Schedule your consultation today and take the first step towards a confident, healthy smile.
Please login to publish a comment.
Comments (0)